Select one or more Post Types, PSAs and/or Topics from the drop-down menus.  The search results will automatically populate below.
Found 10 Results
Page 1 of 1
In this webinar, we will take a deeper look at typical reports and metrics to support Financial Management across your organization using NetSuite OpenAir Topics we will cover include: Backlog and pipeline forecasting against plan Budget to actual project views Intercompany revenue Dashboards for at a glance data views Following the webinar, we will open…
March 15, 2018
---
In this webinar, we will discuss best practices for metrics and reporting needed for financial health at each level of your organization to keep your teams informed and get you on the path toward predictive accuracy. Topics we will cover include: Revenue plan vs. actuals visibility Trending and forecasted margin by type of project Average…
March 8, 2018
---
Determine what data is needed Before spending time configuring several fields or building out forms in OpenAir, it is necessary to determine information to be captured and what will be done with that data. Project status and/or health data, typically referred to as RYG Status (Red, Yellow, Green), is commonplace for many organizations. Who will…
September 13, 2017
---
Download White Paper
May 24, 2017
---
In this session you will learn: How to use metrics to identify the need for change in the organization Introducing change and change management How business mergers and acquisitions can drive process standardization
October 6, 2016
---
Metrics are proven to be an effective way to evaluate your performance. In this webinar you will learn more about how to use OpenAir for evaluating and tracking your performance. We will discuss and demonstrate ways to create, track and represent metrics in OpenAir. Our live webinars are now 30 minutes to more easily fit…
February 18, 2016
---
We often get caught up in in the day to day operational details of our services organizations, and it is difficult to see the forest for the trees. Join us in this webinar where we will discuss your PS operations at a glance and how to set up your PS metrics and reporting. What metrics…
February 11, 2016
---
Reports are fundamental to providing the information needed to run your business. Keeping your Professional Services organization focused on what is important is critical to achieving the goals of the business. The NetSuite OpenAir system has an extensive set of reporting capabilities.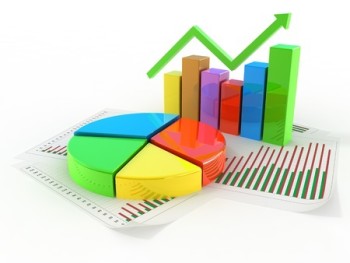 February 1, 2016
---
Metrics are proven to be an effective way to evaluate your performance. However metrics can be just another distraction unless there is a clear association for how they will help you achieve your goals and objectives. In this webinar you will learn more about: What metrics should be captured to climb toward your goals and…
December 17, 2015
---
In this recorded webinar you will learn more about: Overview of dashboarding in OpenAir – tips and tricks Typical and recommended dashboards How to review your configuration to support dashboards Limitations
June 16, 2011
---
Page 1 of 1