Select one or more Post Types, PSAs and/or Topics from the drop-down menus.  The search results will automatically populate below.
Found 386 Results
Page 1 of 39
In this recorded webinar we discuss how OpenAir can help you manage your subcontractors more efficiently: How OpenAir can help you manage your contractors more efficiently How to easily document contractor time Cost tracking options and how to handle a mixture of costing approaches How to perform reports on contractors in OpenAir
May 13, 2019
---
The team here at Top Step is constantly asked the question about project task structure in OpenAir and what we recommend. While we have seen examples of what works well, and what doesn't, across many clients there isn't a one size fits all solution.
Tags: Projects
April 26, 2019
---
In this recorded webinar, we will discuss strategies for successful team management in OpenAir including: Planning resource needs Forecasting skill types Communicating schedules to staff Measuring key resource management metrics
April 15, 2019
---
OpenAir has redesigned the user interface (UI) to streamline for tablet and mobile use. This eBook will explain the new user UI and highlight the differences between UI3 and the new UI4.  Included in this eBook is: List views display Gear actions (download, rows per page) Public list views (now a standard feature) Bulk action…
April 5, 2019
---
A Professional Services Automation (PSA) Tool is a software solution generally used to gather information and analysis required for Professional Services (PS) organizations. However, PSA solutions are not limited to Professional Services organizations, as they are comprised of components that serve the needs of many types of project-based organizations. At the core, a PSA solution…
March 31, 2019
---
In this recorded webinar we will share five rarely used OpenAir features and how each feature can benefit you.  
March 20, 2019
---
Being able to track costs is vital for any business.  OpenAir supports several cost tracking features and related functions that allow you to easily track every expenditure related to a project. Within OpenAir, there are three main types of costs: Labor – the amount of time for and the rate at which employees are being compensated.…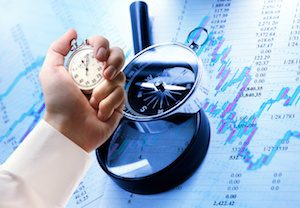 Tags: Cost Tracking
March 5, 2019
---
The OpenAir Business Intelligence Connector gives you access to OpenAir from existing reporting, business intelligence, workflow, and integration applications. The connector allows you to access OpenAir data without the need to write code. Watch this video to learn the benefits of connecting OpenAir report data with other systems how this can be achieved.
February 19, 2019
---
Resource utilization is a common measure in all professional services organizations. It's a measure of productivity and of your people as assets in delivering services. Utilization can be described as a basic equation: how much have you worked and how much time do you have available to work. The numerator of the equation is the…
Tags: Reporting, Utilization
January 25, 2019
---
Learn how to navigate and get the most out of the new OpenAir User Interface.  In this video we will review: Navigation module bar Buttons to enhance usability and streamline navigation List Views
January 15, 2019
---
Page 1 of 39