OpenAir Virtual Administration
CONTINUALLY IMPROVING AND ADAPTING YOUR OPENAIR SYSTEM TO MAXIMIZE RESULTS
Does your in-house NetSuite OpenAir Administrator/Expert have limited time or is no longer with your company and you need someone to step in to assist?
Our OpenAir experts provide ongoing services, support, and guidance to ensure your team is getting the most out of your OpenAir investment.
Benefits of OpenAir Virtual Administration
A tailored set of services to fill the gaps in your OpenAir administrators' knowledge and availability

Access to knowledgeable PSA experts who understand your business

Implement system release features and system configuration changes as needed

Proactive system audits to ensure data accuracy and user adoption

Assistance with creating or modifying reports

End-user support for frequently asked questions
Our PSA Virtual Administration service is designed with flexible options to fit your needs.
PSA System Review
Conduct a detailed walkthrough of your current system configuration and usage
Capture how daily business operations are managed
Discuss any known issues impacting your system usage and adoption
Virtual Administrtion Plan Design
Identify level and volume of user support needs
Identify report configuration and modification needs
Establish process for PSA system configuration and updates
Virtual Administration Launch
Review customized plan for support, guidance and user adoption
Online Support setup for support requests and tracking
Annual reviews for alignment to changing needs
Sign up for a 30 minute complimentary review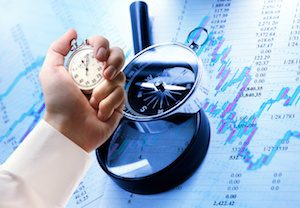 Being able to track costs is vital for any business.  OpenAir supports several cost tracking features and related functions that ...
Our consultants come from industries that leverage PSA tools and have gained their experience through practical application, trial and error, and vendor interaction.