Inject business efficiency into your professional services operation
Register for Our Next Webinar
August 24 @ 1:00 pm

-

1:30 pm
We empower Professional Services organizations
to be profitable, scalable, and efficient.
Every job position in the company has a goal and an objective, and self-service dashboards are a way to empower individuals to be able to achieve those goals. A self-service dashboard is one way to present data that help end users manage their workload. Self-service dashboards help users answer questions about their job goals and…
Read More

→
FinancialForce PSA users have access to a wide range of customization features. However, not all of these automation options are immediately apparent. If your business has not fully utilized the customizable automation features FinancialForce PSA offers, you could be missing out on areas where you can improve the efficiency of your business processes. Use FinancialForce…
Read More

→
Why have data audits? The simplest answer to that question is that when it comes to data if you put garbage in, you get garbage out. You can collect all the data you want to collect and pull all the reports you think you'll need, but if the data you collect isn't clean, your reports are…
Read More

→
TOP Step Consulting selected to the Silicon Reviews 50 Best Companies to Watch list. WASHINGTON DC (PRWEB) AUGUST 11, 2017 TOP Step Consulting, a leading provider of operations efficiency and productivity consulting to national and global Professional Services organizations, has been selected to the 2017 50 Best Companies to Watch by Silicon Review magazine. TOP…
Read More

→
Company recognized as an innovator in delivering business efficiency consulting for professional services organizations Silicon Review selected TOP Step Consulting to be a part of its annual Silicon100 publication. Silicon Review identifies and recognizing companies throughout the year for their accomplishments and innovations. The publication selected TOP Step to be a part of their annual…
Read More

→
Decade of excellence delivers growth and industry recognition TOP Step Consulting is excited to achieve its 10-year anniversary as the leading provider of consulting services for professional services organizations. TOP Step Consulting customers have become more profitable, scalable, and efficient through professional services automation, process improvement, change management, and in-depth training. TOP Step is proud…
Read More

→
Successfully Served Over 300 Professional Services Organizations


A Few Of Our Accomplishments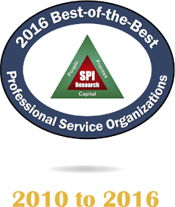 About Us:  Our mission is to enable and empower Professional Services Organizations to become profitable, scalable, and efficient through change management, technology deployment, and skill set training with a Customer First approach.  We are celebrating our 10th year of success and look forward to growing and learning with you.