Inject business efficiency into your professional services operation
Register for Our Next Webinar
We empower Professional Services organizations
to be profitable, scalable, and efficient.
Why have data audits? The simplest answer to that question is that when it comes to data if you put garbage in, you get garbage out. You can collect all the data you want to collect and pull all the reports you think you'll need, but if the data you collect isn't clean, your reports are…
Read More

→
SuiteWorld was once again a great event this year. It's always a thrill to put faces to names as we get to see our customers, partners, and colleagues at this annual event! It was a packed week of learning, networking, and sharing information. Here are some of the highlights and observations from the conference. More…
Read More

→
When you are building reports or creating views on the Salesforce platform, you will see the word "my" in a lot of places. For example, if you make a view on the Assignments tab, you can create "My Assignments," "My Opportunities," etc. In Salesforce, "my" means "I own the record." Record owners are usually either…
Read More

→
Decade of excellence delivers growth and industry recognition CHANTILLY, VA (PRWEB) JUNE 13, 2017 TOP Step Consulting is excited to achieve its 10-year anniversary as the leading provider of consulting services for professional services organizations. TOP Step Consulting customers have become more profitable, scalable, and efficient through professional services automation, process improvement, change management, and…
Read More

→
Award winning professional services consulting firm to showcase their expertise helping Professional Services organizations with FinancialForce PSA improve their business CHANTILLY, VA (PRWEB) JUNE 5, 2017 TOP Step Consulting Inc., an award-winning professional services consulting firm specializing in professional service automation (PSA) has announced that it will be a Gold sponsor at the FinancialForce Community…
Read More

→
Recognized as a leader in delivering business efficiency consulting for professional services organizations May 23, 2017, Chantilly, Virginia – Insights Success has named professional services solutions provider TOP Step Consulting as one of the 10 Most Valuable Consulting Companies in 2017. Insights Success identifies companies that have gained recognition for delivering high value consulting by…
Read More

→
Successfully Served Over 280 Professional Services Organizations


A Few Of Our Accomplishments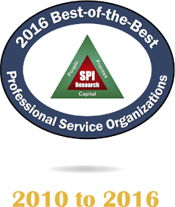 About Us:  Our mission is to enable and empower Professional Services Organizations to become profitable, scalable, and efficient through change management, technology deployment, and skill set training with a Customer First approach.  We are celebrating our 10th year of success and look forward to growing and learning with you.